Unlimited Fencing Options To Suite Your Need…
Upgrade Your Outdoor Space & Enhance Your Property's Privacy, Security, & Curb Appeal with Our Fencing Solutions!
+74 review ratings
4.9 ave. ★★★★★
upgrade your property with the best fencing solutions
Ready to upgrade your property's fencing with the best solutions in Florida?🔥At Coast to Coast Fencing, we're your one-stop-shop for all your fencing needs. Whether you're looking for fence installation, repair, or replacement, we've got you covered with top-quality materials, expert craftsmanship🛠️, and a range of designs to suit what your looking for. Contact us today to get your free quote and learn more about our services.
Residential & Commercial
Fencing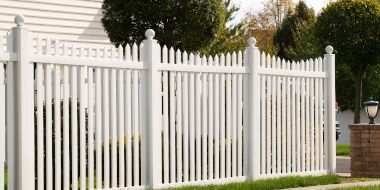 Residential Fence
Enhance your Florida home with a stylish and durable residential fence from Coast To Coast Fencing. Choose from a variety of materials and designs to create a secure and beautiful outdoor space.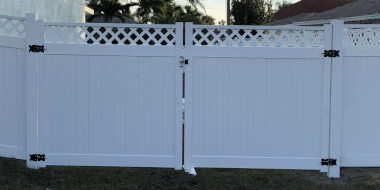 PVC / Vinyl Fence
PVC & vinyl fences are types of synthetic, durable, low-maintenance, fences available in a variety of styles and colors, making them a popular choice for residential fencing.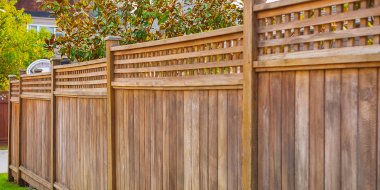 Privacy Fence
Enjoy privacy and tranquility in your Florida backyard with our premium privacy fence products. Create a secluded oasis while adding beauty and value to your home today.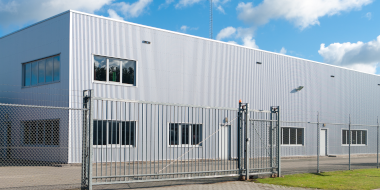 Commercial Fence
Secure your commercial property with our high-quality fencing products. Our range of durable and customizable options offers the perfect solution for companies seeking safety and aesthetics.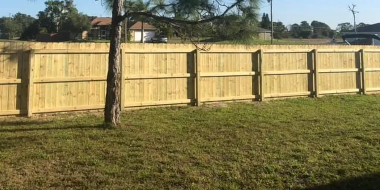 Wood Fence
Wood fences are a traditional and classic choice, offering a natural and warm aesthetic to a property. They are available in a variety of styles and wood types, and can be customized to your need.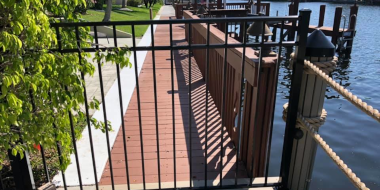 Aluminum / Metal
Metal fences are durable, low-maintenance options, offering a modern and stylish look to a property. They can be customized to suit different design preferences, such as ornamental or picket.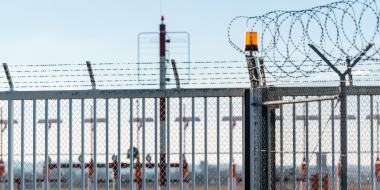 Security Fence
Coast to Coast Fencing offers top-notch security fences, providing peace of mind for your property. Our robust designs and cutting-edge application ensure maximum protection against intruders.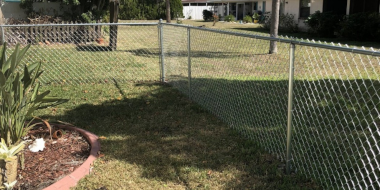 Chain Link Fence
Chain-link fences, made from interlocking steel wires woven into a diamond-shaped mesh. They are durable, easy to install, and can provide a clear view of the surrounding area.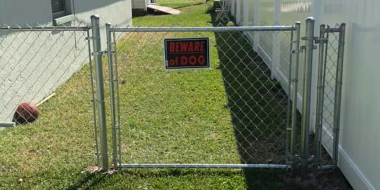 Dog Fence
Dog fences contain and protect dogs within a specific area, while also preventing them from escaping or being harmed by outside factors. They can also be made from a variety of materials.
CALL Today To Get Your Free Quote
At Coast to Coast Fencing, we pride ourselves on delivering high-quality, reliable fencing services at affordable prices. Our fencing products will exceed your expectations and transform your outdoor space. Call Today!

At Coast to Coast Fencing, we recognize the significance of providing choices to our customers. That's why we have partnered with GreenSky to offer financing options for your fence projects. We understand the importance of finding the right financial solutions, which is why we provide flexible financing plans for all our top-notch fence products. With our convenient and accessible financing options, you can effortlessly enhance your property with a stunning and practical fence, all while keeping within your budget.
Coast to Coast Fencing has been providing exceptional fencing services for residential and commercial properties for many years.
Don't just take our word for it, see what some of our satisfied customers have to say about our work.

I got quotes from multiple other fence companies & they gave the best price by far. The fence was up in about a day & a half, & it looks great!! Very happy with their work & how easy the process was!
Tamara Ferguson

I needed my existing chain link fence taken down to allow access for our pool digging equipment. Called in the morning and they were out at my job the same day! Also did a fantastic job putting it back up. This companies communication and responsiveness is top notch and I will be using them for all of my future projects!

Kevin Cavanagh

Phenomenal experience! I was told they are the best in the area and I was shown they are! Showed up quick and had the work done the next day! Very professional top quality work! Will definitely use again!

Andrew Noftsker

The crew just finished my privacy fence last week.
Kevin the owner had plans to be out of town. Through our first couple meetings I wasn't concerned . The process went exactly the way we discussed and he stopped by to check on the finished project when he got back in town. I would highly recomend Coast To Coast!

Alan Ciesielski

This company was professional from the beginning to the end. It was a pleasure doing business and we would highly recommend them.

LJ Hawkins

Excellent service. Better price than all other companies we received quotes from. Worked personally with Kevin throughout the process from initial consultation through installation. He kept us updating and was available for questions. Very professional and nice guy. We had a black coated chain link fence installed. It looks great and stood strong through a direct hit by Hurricane Ian! Very pleased with this process and product!

Kim Saalmuller